Remember how I said that one of these days, I'd get around to making "Merlin" icons?
Well, that was today. I felt kind of persistently shitty again, and icons are fun. x3 Hence... SEVENTY MERLIN ICONS. Though a lot of them are variations, so that you can have text or not or whatever. :D Now I'm just trying to figure out which ones I want to use. :O I should really just fork up the money for the zillion icons, 'cause I would use them. XD
Anyway... *tantalizing preview*:



No spoilers, really, unless you hadn't figured that a show about Merlin would involve magic and whatnot. :P
My icon policy is... I'm making these for fun, but anybody's welcome to use them if the inclination strikes! :) Please credit, of course, 'cause that's just the nice thing to do. :D And if there's something particular you'd like added to one of these or something (your username, "Fuck me, Arthur," etc.), I'd be happy to slap it on for you. :)










(Mello hangover? ME? 8D)
























Better believe it.
...there'll probably be more when I get some good pictures of the girls. 8D
Feeling: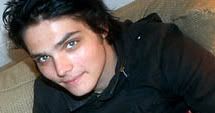 calm
On the Radio: "B.Y.O.B." - System of a Down