Maybe it should be "hands up if you
didn't
see this coming"; I'd hate to make you all raise your hands on my behalf. XD
Preview plz:

GO FORTH AND ENJOY.
More eye candy plz.
Can't write; can't edit; can't brain; will make icons until my hands fall off. XD
I did decide today that I'm on Team Heaven as far as
Paradise Lost
goes. Sorry, guys. They've got Jesus. And Gabriel is kinda hot.
Ahem.
Never fear;
eltea
is keeping me sane with amusing screenshots she downloaded. :D













Why a fleur-de-lis on Merlin?
WHY NOT? XD



















...the HTML for this stuff is *such* a bitch. XD
Hang in there, Rex, love; I
will
get that fic to you when I'm feeling a little less icon-y. x)
Feeling: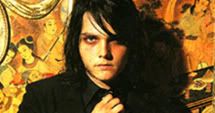 moody
On the Radio: "Dance with the Devil" - Breaking Benjamin