Actually, not much shit to be done.
Other than... to say, again and again and again until I run out of breath, how wonderful you all are to me. Honestly, I can't
express
how much I appreciate the support, the advice, and the
love
. I don't know what I did to deserve such utterly amazing LJ friends, but I am so damn glad I did it. ♥
What I'm drawing from all of it is that even if this is all in my head, my head's all I've really got, and sometimes I've just got to be selfish and take care of that first.
And to demonstrate my love for you, I present to you
an Orkin commercial
that makes me laugh hysterically. XD
Merlin fans:
OH MY GOD DEATH BY LOL
.
Matt/Mello fans:
Marshmallow Peeps
.
I SERIOUSLY JUST LIKE LOVE YOU GUYS TO LITTLE TINY PIECES PLZ. ♥
**EDIT** Script Frenzy boys. When will they learn.
The answer is... yes, boys. Always yes.
From "Justin" last year: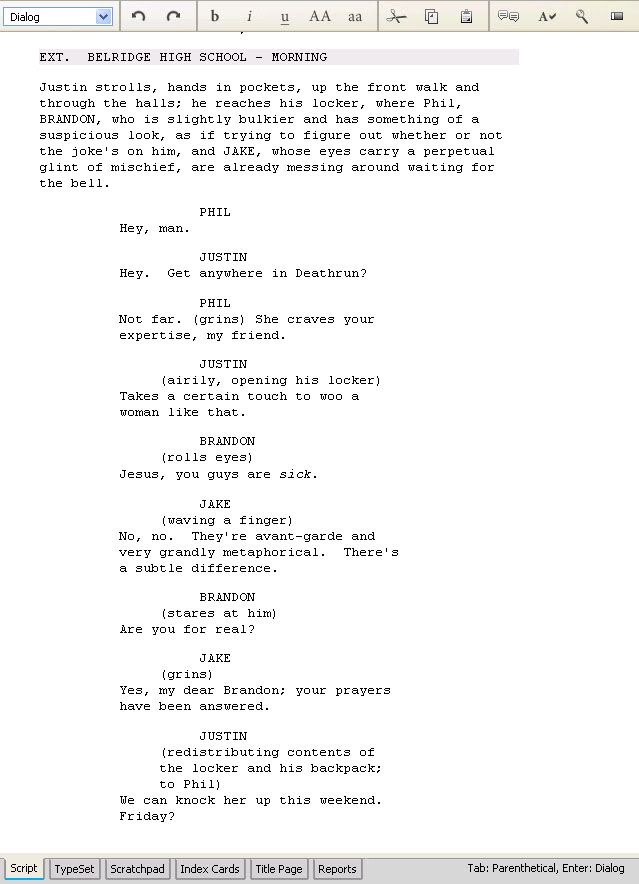 Umm... Jake was probably the most fun EVER. And was not-so-loosely-based on
eltea
's friend Jake. As in, I took very few creative liberties with his personality. :P
Drumroll please.
From
"Nick and Theo's Excellent Adventure"
this year's yet-untitled magnum opus: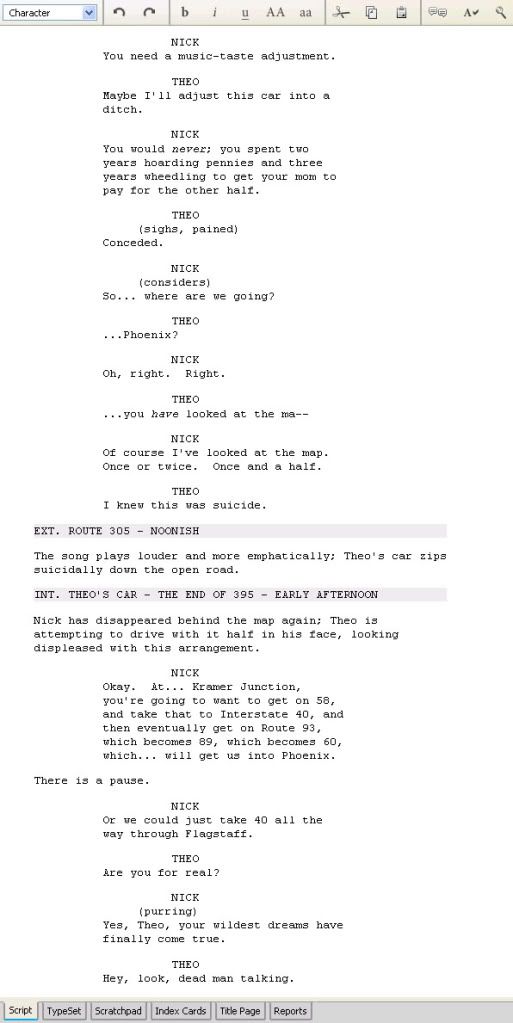 Yes. I went there.
As we are quickly learning, Theo does not know how to play nice. XD
Okay, I'm shutting up for real this time. :3