My brain went away about five hours ago, while I was pretending to do homework. XD
OMG you are so spoiled. 8D
ICON MEME
1. Reply to this post, and I will pick five of your icons.
2. Make a post (including the meme info) and talk about the icons I chose.
3. Other people can then comment to you and make their own posts.
4. This will create a never-ending cycle of icon glee.
I'm slightly frightened at the prospect of a never-ending cycle of icon glee. :P
PROBABLY BECAUSE I'M COMMITMENT-PHOBIC. 8D
Soooooo, I was tagged by a
chamyl
, whose charms were, as always, irresistible. :D
BRADLEY JAMESSSSSSS. *wipes drool off of chin*
So. The, um, rational explanation is that I knew I'd need at least one icon of each Arthur and Merlin, because let's-face-it we all know who I'm going to be writing about in this fandom. XD And I try to code my comm posts according to the subject of the third-person limited (or, about once in ever, the first-person narrator XD), so... yes.
ALSO BRADLEY JAMESSSSSSS.
Ahem.
NAMIKAWA MAKES ME JEALOUS OF HIS PRETTINESS. I would hit that like a punching bag, friends. HARD AND REPEATEDLY.
Also, I need it for a fic that I've had written for literally two months. XD
(a) I am a sucker for sunsets; (b) I like snagging random shit off of Google Image Search
and stealing people's beautiful photography
; (c) the prompt for the first
Sam and Adrian
was the song "Message in a Bottle" by the Police, so this is my Sam and Adrian icon. (Are we seeing a pattern here? XD)
Ahaha. XD So a million years ago, when I was twelve, a frigging fantastic movie called "The Fellowship of the Ring" came out. XD One of the many, many ways I exerted my fangirly glee was with a personality quiz that was supposed to match you to a character and their phobia.
Aragorn's was hydrophobia, to explain the scruffiness. XD
Also, in one of the many About-the-Movies books I had, Viggo Mortensen and Orlando Bloom got into a debate about the virtues of cleanliness.
I think we know who is the soap fan here. XD
I don't know why I wanted a blue rose icon. I remember realizing that I did, and sitting down, finding a picture I liked, and meticulously changing the color from red to blue (the magic of hue and saturation plz 8D).
I like it a lot, though, because red roses are easier to come by, and there are all sorts of symbolic things you could say about it. XD
Though the time my mom saw it, she went off howling about how I'd scandalized the thing or whatever. :P
I DO NOT HAVE THE BRAINPOWER TO DO ANYTHING ELSE TODAY.
I will see if I have a little bit of Script Frenzy in me. XD
Feeling: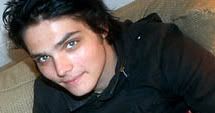 calm