Voice mostly gone. I'm still comprehensible, but... gahhh. XD As I howled (very brokenly) to my mother yesterday, I feel like Ariel in "The Little Mermaid."
She lol'd. XD
(Naturally, my thoughts went to: DN fans, if you haven't seen
this
, cliiiiick iiiiiit.)
The obvious solution was to talk to
eltea
on the phone for fifty-six minutes... XD
But it's okay, because chocolate always loves me back. Or maybe
"Chocolate Always Loves You Back"
.
Everything calls for a TEIN quote. Didn't you know?
"The plot thickens," Matt remarked...

"Like a good soup," L acceded absently.

"Let me guess," Light said. "Feeling a little peckish?"

L smiled. "Light-kun's deductive powers are truly astounding," he commented innocently.
I am subsisting on soup and tea, amusingly enough.
And, you know, cake. And Mexican food. And whatever else is available. XD
Also, I found this TEIN quote looking in the wrong chapter for the other one:
"What are we waiting for?" Light prompted, putting on the Let's Go Face.

Unfortunately, Light had not yet received the memo explaining that the Let's Go Face only worked on Touta Matsuda, who was so close to Let's Going in the first place that galvanizing him wasn't much of an accomplishment.
If it's wrong to find myself hilarious, I don't want to be right. XD
TEIN II is on my list of things to do this summer. Along with reading
Bleach
. (Blame
jenwryn
. And Ulquiorra. Seriously. Nine parts Pretty, one part Emo As Hell? Fuck, I'll read it just for that. o______o)
I also intend to start reading, like, books again. I have a Tower of Pisa pile of them lying around. I
also
intend to read a lot more Merlin fic.
eltea
has a rec list for me, and the dent I've made into it so far is... infinitesimal at best. XD
Other than that, I think I'm mostly going to write and sleep. Yeah. That's an ideal summer by my definition. 8D
Oh, right, and figure out how to apply to grad schools, and possibly try to get a real job. -____-
Ehh, back to Script Frenzy and this week's bit for
brigits_flame
.
You're going to want to read this one. It involves Vincent, Maion, and... zombies.
Heeeeell
yeah. \m/
Feeling: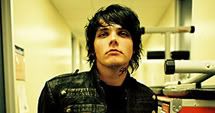 content
On the Radio: "1812 Overture" - Tchaikovsky