I'm seventy-six words in to the next chapter of "Chocolate."
That's THREE PERCENT! 8D
...*dies*
I will distract you with
random stupid icons
. Shiny!
Also,
eltea
texted me today, and it was the first time we had communicated in forty-five hours. I don't think we've gone that long since we were juniors in high school. O_o
brb, going to Australia to sob on
jenwryn
's shoulder
and offer sexual favors in return for baked goods
. ♥
Feeling: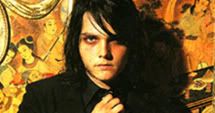 moody
On the Radio: "Warehouse 13"