I
ran around in a pretty purple dress for two hours
survived my first rehearsal of
Midsummer
last night! \o/
I love Puck. Srs.
Uuuummm... I shouldn't have gotten so worried about feeling awkward jumping into a production that's been rehearsing since... March... and has been performed half a dozen times.
Well, it's still pretty obvious that I'm like HAI GUYS I DIDN'T DO ANY OF THE WORK AND NOW I'M HERE FOR THE FUN PART, but this company is way too all-around wonderful to mind. Which is why I'm doing this in the first place, of course. :3
Anyhoo, anyone with a good memory would be able to run through the important scenes twice and be set to do what I'm supposed to, but I can barely keep track of my social security number, so
eltea
has promised me a cheat sheet. I may yet survive. :D
And getting through all the vine-draped doorways while one is wearing wings isn't
quite
as bad as I expected. It's all in the part-them-before-you maneuver. Y'know.
And I get to make lots of funny faces. 8D
Anyway, opening night is Saturday, and I'll be flipping out by then, given that I haven't been on a stage in front of an audience since April of 2008.
Then again, I had a bunch of lines in that show, which was a one-act (for those of us who are new to the Life and Times of Tierfal), which does make a pretty considerable difference me-wise. Mostly because public speaking is the devil, and acting is the greatest pastime since... writing.
ANYWAY, that's super-exciting, and I'll try to give you guys lots of pictures of the amazing makeup and our frigging aweome giant stage and stuff. :D
In other news...
JE-FA-FA.
I think Peanut ties with Achmed for my favorite of Je-fa-fa's friends. XD
Also, the FML alternative:
mylifeisaverage.com
. I LOL'D A LOT. XD
♥
Feeling: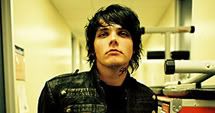 content
On the Radio: "Dead Man's Party" - Oingo Boingo