Okay, basic summary of my life as of today is... night before last, I ganked seventy songs from my fourteen-year-old sister, because I had a desperate craving for Lady Gaga. My sister also has a wealth of P!nk, CASCADA, and Christina Aguilera. It embarrasses me how much I have always secretly loved the Rihanna song "Disturbia." But I'm seat-dancing like a maniac, so who cares. XD
AND REX, I GOT YOUR POSTCARD EEEEEE!! ^^ ♥
Anyway, that adds up to
a chick named Lena getting soused
. I write a truly disproportionate quantity of drunk scenes. Including the entirety of
Chapter Twelve of Chocolate
. XD
Oh, and the show went GREAT. :D I only messed up little things, lol. XD And only two of them
that I know of
!! 8D And... well, just,
damn
, it was exhausting, but it was so much fun to be on stage again; I love it to bits. And the makeup, omg. It took me four soapy tissues and five minutes straight of scrubbing to get it the hell off, but it looked great. :D The glitter actually doesn't like me very much; it wouldn't stick to me very well. Which is, you know, a small godsend. XDD Pictures when I have more than three; this time we were focusing on doing the show, rather than documenting it. XD
Though I coined the term "failpolish" today -- the last time I painted my nails was senior year of high school, and I'd forgotten in the interim that I have NO SMALL MOTOR SKILLS. So that was fun. :P
Aaaand today my step-dad's cousin Jenny (I'm not entirely sure if she's actually his cousin or a Chinese "cousin") and his sister Kelly and their families are here. CHAOS. XD But omg, my cousin Ian, who's four, is so cute. :3
Even cuter than my four-year-old half-brother amirite.
BUT ENOUGH ABOUT ME.
Dearly beloved Flist, we are gathered here today because the damn-I-wish-she-wasn't-jailbait
crazyboutremmy
was too sick to go to her prom. :(
WE WILL NOT STAND FOR THIS INJUSTICE.
So, my friends, we are going to have OUR OWN PROM. 8D
Here are our BEST LJ PROM EVAR events! :D
EVENT ONE:
You Can Keep Your Hat On
Post pictures of yourself in your prom dress!! :D ...or something pretty; we dn't care! Friends-locked for your security, because there will be NO INSECURITY here. >:|

EVENT ONE+1
Hey, Mister DeeJay
We can't have prom without music! :D Show us the songs that get you jumping out of your chair to shake your moneymaker!

EVENT MÉNAGE À TROIS
I Shouldn't Have Worn My Rocketship Underpants
Everybody has an awkward story! XD Tell us yours! The best way to transform agony is to provide it for other people's amusement! ...or something...!

EVENT FOOOOORE!
lololololololol
Raid your stock of funny pictures or take a new one!

EVENT HIGH-FIVE
Look, A Spider On Cocaine!
YouTube may be a cesspit of people doing really bad covers of songs you love, but you must have a good video stockpiled somewhere. Share plz!!

EVENT TRIX RABBIT
Spin the Bottle
Post a picture of yourself making out with a stranger! ...huh? Oh, never mind -- just navigate over to this sucker, we'll fix you up with a random pairing from any fandom you like, and you can write a drabble about them making out instead! :D

EVENT SEVENTY-TWELVE-'LEVEN
Truth or Death Dare
No,
eltea and I will never grow out of this game. XD

EVENT WAIT IT'S EIGHT
I Like Your Face
Because you have a gorgeous face. And if you submit a picture of it, we're going to make it the fuck over with Photoshop. 8D
Be there or be FOREVER SAD THAT YOU WEREN'T. :D
Feeling: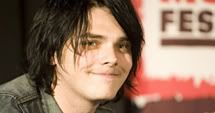 pleased
On the Radio: "Funhouse" - P!nk