...of summer? Yes.
AW, SHIT. D:
Well, that's what a month off between semesters is for. XD
Okay, so yesterday, I turned to something some of you may remember --
Caramelldansen with electric guitar
-- for inspiration, which led me to stumble upon
this one
, where he gets some friends to play the drums and the bass. And that one led to
this one
, which is the same song, but a third party rebalanced it and pumped up the jams, and which also... has a mediafire link to an MP3 download.
I THINK I JUST FOUND MY NEW FAVORITE SONG.
(No, seriously, I was dancing in my kitchen at one in the morning last night. IT WAS FUN.)
In my jubilation, I shall also share with you... a completely ridiculous video that makes me giggle every time. AWW TEN WHY SO CUTE. :3
(There are spoilers. Spoilers that I already knew, so I was like, "OKAY WHATEVER." XD)
Anyway... for once, I think I can rightfully say that I did a lot this summer.
Including accidentally starting a Sean Connery Imitation inside joke with my family. God damn it, I have made fun of that man SO MANY TIMES in the last month. XDD It's not my fault he played a Scottish Russian in "The Hunt for Red October" and is hil-ar-i-ous in "The League of Extraordinary Gentlemen" and smushes all his words together
all the time
.
This is why I shouldn't be allowed to watch television. XD
Anyway, this is last night's highlight in the Sean Connery Mock-Off:
Me: It'sh a good thing thish ishn't crucial dialogue, becaushe you can't undershtand a word I'm shaying.
My sister: Sean Connery didn't want to do Harry Potter or Lord of the Rings because he couldn't understand the scripts.
Me: I'm glad he didn't; I would have cried if he'd been in Lord of the Rings.
My stepdad: Just imagine -- Sean Connery as Dumbledorf. [sic]
My mom: No, that'd be Mumbledore.
This is from today.
Sadly,
It has nothing to do with Sean Connery impressions.
My stepdad, to my mother: If I tell you I don't feel good, will you make me a banana split?
My mother: ....
My stepdad: ... :D?
Um... today I also watched the entirety of a
Dana Carvey stand-up routine
. I LOL'D A LOT. :D
Then we caught the majority of the season finale of Merlin, which happened to be on while my mother was channel-surfing (or Chanel-surfing amirite. Chanel should totally make surf gear; wouldn't that be the most amazing enacted pun EVER?). It was a really nice way to end summer vacation. I guess. I was like "OMG COLIN MORGAN WHY SO CUUUUUTE ;_____;", and my sister was like, ".....", and I was like, "INFIDEL," so... y'know. My mom and my sister really don't appreciate that show. I think they're not innocent/dirty-minded (yes, there is a paradoxical balance) enough to enjoy it. :|
(And what I mean is... at the most basic level, it's really good, clean,
good-hearted
fun, and that's what I love about it. But you can extrapolate that in the most beautifully heinous ways with the magic of fandom, which is equally awesome. Also, I fucking love swords. Period. SWORDS, MAN.)
(...and Colin Morgan + Bradley James + Angel Coulby + Katie McGrath is NOT hurting plz. Foursome in Season 2, y/y plz?)
Anyway, it brings me down when people don't like stuff that I love. XD
As you can see from this post, sometimes my family is awesome, and sometimes they're *LAME*, so there are pros and cons to going to school tomorrow.
Major cons include homework and the suspended anvil of that 20-page grad school app paper.
Pros include pretending to be studying for Swedish by playing my New Favorite Song over and over and over until my ears bleed. XD
In other news, I'm going to finish this totally bizarre Near fic tonight if it kills me.
And if it does, I won't have to go to school! 8D
Feeling: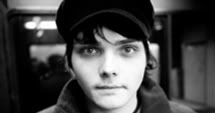 busy