This is why I can say with unabashed confidence that I have the
best friends
of
anyone ever
.
Today,
richelle2972
texted me asking if I was still at home, and I was, so she came by to give me a birthday present.
That's the If-This-Was-Regular-Life summary. XD
What actually happened was that we stood in my doorway talking for twenty minutes, then my stepdad was like, "...you
could
go inside, you know," so we sat on the floor of my bedroom and talked for another half-hour. XD (btw, Richelle, CATCHING UP WITH YOU WAS BASICALLY LIKE ANOTHER PRESENT ♥)
And then. And THEN.
This is what she gave me: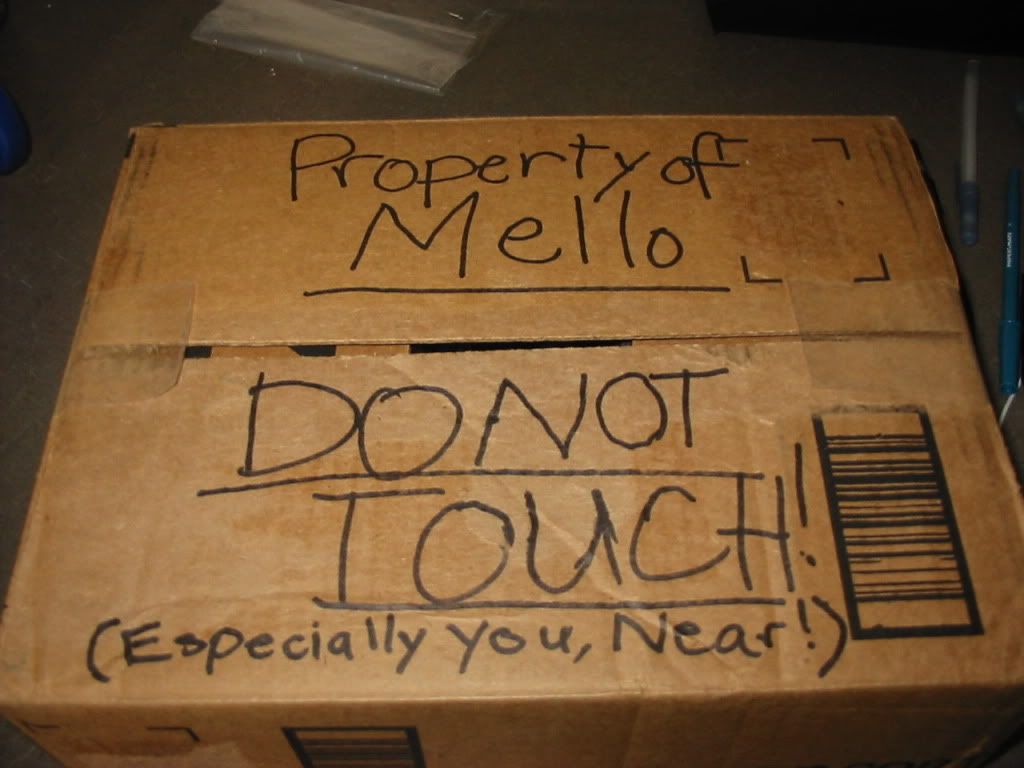 Near, ilu but plz to go away kthnx. :|||||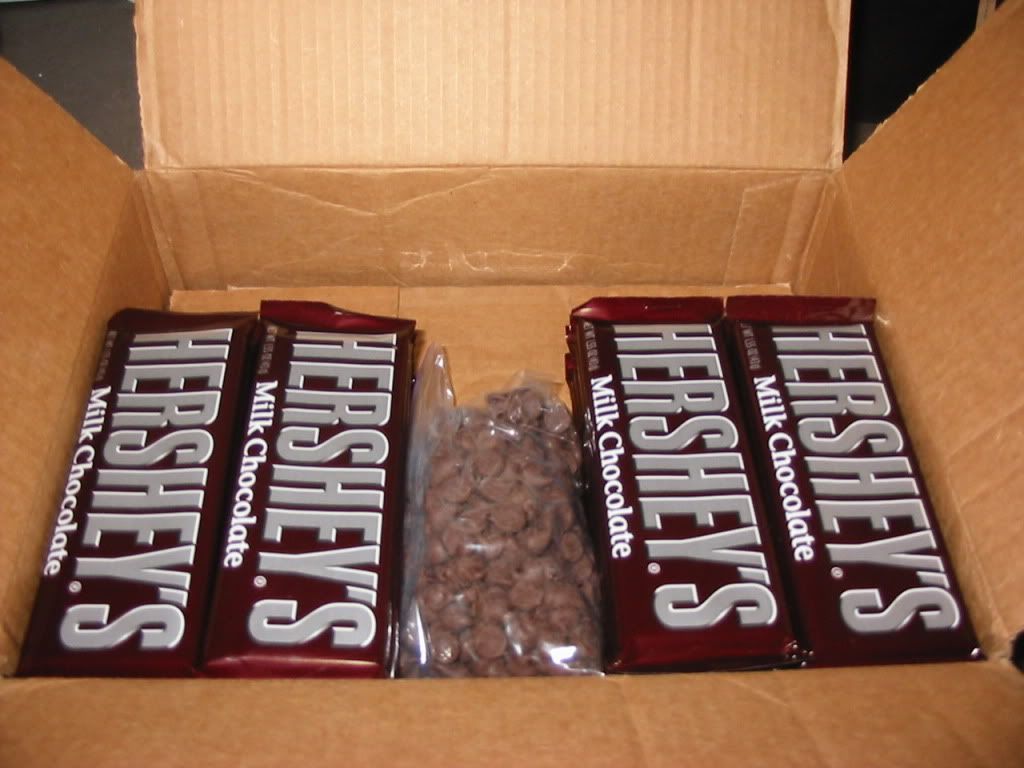 HOLY FUCK, YOU GUYS; I AM NOW EQUIPPED FOR
ALMOST A MONTH
THE REST OF THE SEMESTER!!!!
*drools more*
But wait -- wait for it--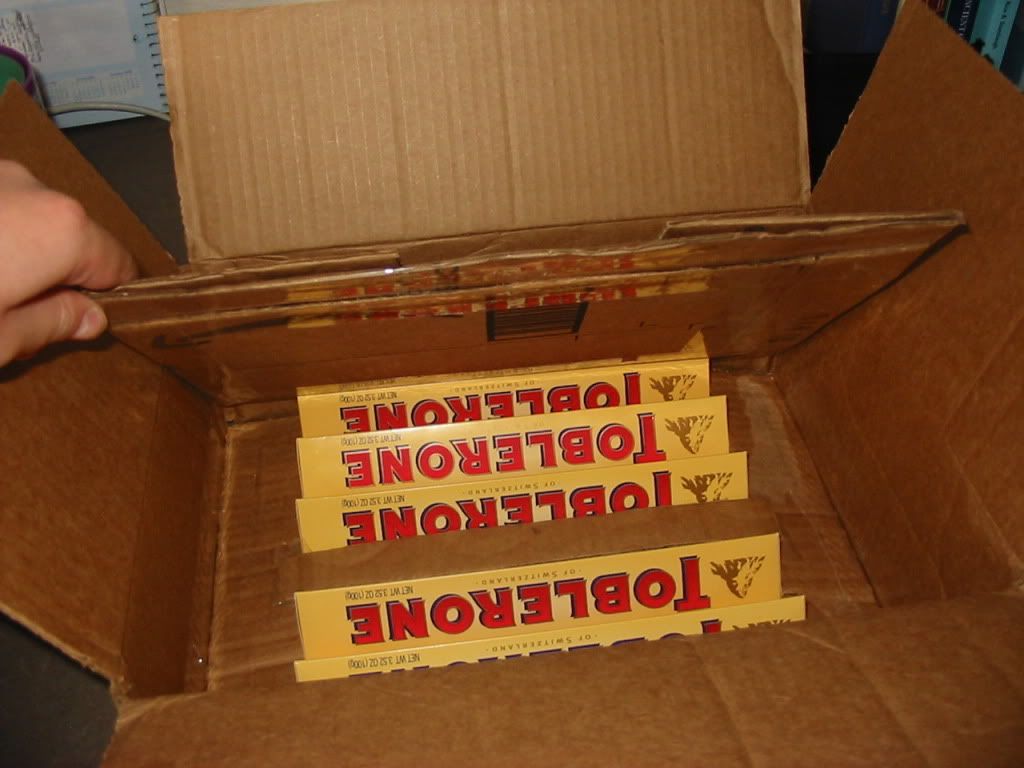 Your eyes do not deceive you: that is a
trick bottom
concealing
more chocolate
.
O___________________O
This is why
richelle2972
is now required to join in
jenwryn
's,
eltea
's, and my lesbian polygamist marriage. 8DDDDD
Just.... OMG. TIMES A MILLION. I'm still trying to process all the UNADULTERATED AWESOMENESS of this. *_______*
*dies happy now*
Uhh, in other Me News, my effing computer worked
perfectly fine
all weekend at home, including earlier today, but the
second
I turned it on up here, it started flipping out on me. XDDDD Was it something I said? Something about my desk? All that talk about buying myself an ass-kicking MacBook of DOOM this summer? XD
...more like Christmas, at this rate. XD
Anyway... yeah. :D I'm thinking the other thing I might do for myself for Christmas is start on TEIN II, haha. XD I may or may not have taken out the yellow notecard of this-and-thats that
eltea
and I threw together in... July or something, when we were planning. I can promise that it's going to be fun. :)
What I can't promise is a timetable, haha. XD
...why am I rambling about this? I have no idea. XD'
BECAUSE I'M HAPPY, and even my damn stupid computer can't bring me down; that's why. :D
eltea
and I went to the fabric store to get shit for my Halloween costume earlier, too, and I owe her my soul/wallet, but things are finally falling together after a lot of D: and :/, and I'm really excited. :3
SO YES.
I love you all, particularly
richelle2972
atm, haha. XD
/spoiled brat liek whoa
Feeling: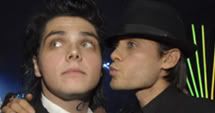 loved
On the Radio: "Locked Up" - Ingrid Michaelson