If you were wondering, the reason I dropped off the face of the internet without warning was that
eltea
came to visit. XD
She brought me an a-ma-zing gift, natch, which encompasses candy, Mad Libs, Spiderman and Davy Jones Pez dispensers, chocolate-covered blueberries (because I mentioned in a scene that they'd be good, but that I'd never had any :3), crayons, chocolate, and a photo album with pictures of awesome things and people (including some of YOU ♥).
It is entitled the Anti-Stress Kit. :D
Also, she bought me a zillion more userpics, *faints*
I'm trying not to freak out and just upload them all at once, haha. XD IT'S A COMPULSION.
Umm... we talked about wormholes at great length. You are not surprised. We made up more stuff than I can honestly remember. XD We had crepes, smoothies, popcorn, a shit-ton of candy, pizza, and ice cream, though not all at once. We hung out at Starbucks. We discovered that orange Nerds have a tendency to end up on the floor. (No, seriously, of eight that escaped and found their way to the floor, seven of them were orange. That's just weird. XD)
Aaaaannddd... "9" was really good! :D Well, it was really
enjoyable
, I should say -- it's one of those movies that you can't really think about too much, because the whole plot falls apart, but it was so much fun that I completely forgave it. It's intense, and innovative, and adorable, and
really
engaging, and I spent long stretches of it with my mouth hanging open. XD The villains (such as they are?) are AWESOME -- absolutely nightmarish and fantastically imagined -- and I
love
the world. It's very steampunk and post-Apocalyptic at the
same time
, and I totes fell in love with it. :3
Plus they figured out that the only way to make Elijah Wood's voice cuter was to have it coming out of this guy:
D'aww, they were just all cute. XD
So yeah, parts of it were kind of like, "Did you guys really think this through?", but it was so high-octane and high-awesome that I mostly let it go. XD
Umm... I ought to have more things to say. :| But I'm kind of wiped out, even though we slept a LOT. idk why. XD'
Tuesday I have to submit my Creative Writing story. I finished it on Thursday, and Friday,
eltea
and I finally gave my second-to-main character a name, omgwtflol. XD The best part is that I'd been using "[ ]" to stand in this whole time, and we were looking at that, and then at the same time went, "Maybe call him 'Bracket.'"
And it stuck.
I can't wait to watch a room full of English majors (okay, and one Psych major and a Comp Lit major or something) try to analyze the living hell out of it. >D
Thassall. ._.
♥ ♥ ♥ ♥
Feeling: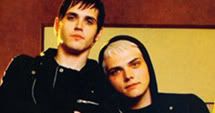 peaceful