I should really not be posting right now. Half because I have nothing useful to say and half because I'm not in the best of posting moods. XD'
I've been sitting here refreshing the page on the critique forum since the professor made the thread for my story.
Which was... about five hours ago. XD
Three people have commented, and they seem to have liked it pretty well. I think part of my problem is that I'm honestly just fucking
lazy
-- I
despise
rewriting things. And a lot of it is that once I've finished a piece, I want it to be
done
: I've put in the time, the effort, and the energy, and I want to be able to set it down, push it off, and let it be. The End, Game Over, remember tip your waitress. XD
I can't believe they missed some of the stuff they missed, but I'm just laughing my ass off at the big thing no one's picked up, because I knew they wouldn't, and I'm not even entirely sure why I went that direction, because I knew they wouldn't when I wrote it in. Then again, it was kind of the unsteady basis for the entire flipping thing, so I guess it kind of has to be there. And it is too subtle. Maybe the professor will notice. Or I can just lol at all of them tomorrow. w/e. XD''
I've just felt very bleh all day thinking about it, of course, because dwelling on things always makes them better. Earlier I made a list about its uniqueness, because it's sooooo special:
- it's one of two stories (of a total of eight) that we've had with a male protagonist
- it's the only story we've had where both the primary characters are male
- it's one of two stories we've had that's set in the past tense
- it's one of two stories with consistent stretches of dialogue
The stupid banter seems to be winning people over at least a bit, as I had kind of hoped would be the case. XD I wish I was getting more comments on how much people liked Red. 'Cause I like Red. Which is my entire problem here -- I picked this up, pushed it around a lot, struggled with it, fought, won, and ended up liking it more than I'd expected to. So now I'm stupidly sentimentally attached to it, no surprise there.
Um, none of you really needed to hear ANY of this. XD'
I should go back under my rock now. XD
The only other news (such as it is) that I have is that I finished the bizarre fic I was mentioning... and figured out what the point of the whole thing was as I stated it in the last few lines. Accidental victory, haha. XD
...no, ask any writer; half the stuff that turns out the best is completely unintentional. TRY IT.
Umm... I just watched the Doctor Who: Children in Need 2005 special on YouTube. It was awesome.
The umpteen-millionth reason why
eltea
makes my world a better place: she sent me an email today (at 1:53 AM) entitled "I was just browsing an old chat and came across, from you..."
And the text of the message is
OH ALIENS.
ALWAYS BLOWING UP PEOPLE'S HEADS.
...*bows*
Feeling: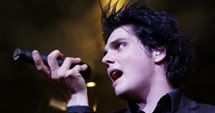 anxious
On the Radio: "Over and Over" - Three Days Grace