Survival is a good first step, imho.
We workshopped... and workshopped... and workshopped... and it was all well and good. Only one guy in the entire class understood the mythological underpinning of the story (and therefore only he got the title), and he ushered in a wave of "
Ohhhhh
" that amused me immensely.
Honestly, I didn't expect ANYONE to get it, so that's all right with me. XD
Nobody asked about what "Bracket" was supposed to mean, sad panda. XD
In general, people dig my shit.
I make the plot-hole version of Swiss cheese, as usual. What is this "motivation" of which you speak?
I
ignored, knowing full-well that it was a bad plan
forgot a very crucial rule:
"If in the first act you have hung a pistol on the wall, then in the following one it should be fired."
-- Anton Chekhov.
I have an ongoing love affair with gritty big cities, but I'm a suburban being through and through. These things blend very badly. XD
LOL WHAT IS A CLIMAX THAT DOESN'T SUCK. I think I'm still reeling a little from the most recent climax I wrote, which, as many of you know, included a hostage situation, a fistfight in the dark, and a building getting blown up. XD''
So basically, it wasn't too bad.
The bad part is that there have been enough structure, plot, and character critiques/suggestions that... I want to rewrite it.
No, like,
rewrite it
. Like, tear it up (though not literally; I ♥ trees) and start over from scratch.
I emailed my professor today asking if there was any sort of expectation about what the "revising" process was supposed to be -- like, if it's supposed to be an improved version of the original, or if I can just chuck it and begin anew -- and he replied with some very dangerous words:
"It's absolutely up to you how much you change your story."
OH, SNAP, PROF. 8D
He also said:
"So, go for it. I'm looking forward to reading it again, and I think what was on the page this time was a pleasure to read and very promising."
which made me go very :3 indeed. XD
....I've got tripped-out ideas for Version II. I guess we'll see how it goes. XD
And by that I mean, "We'll see how lazy I am."
Anyway, since the two will probably end up pretty drastically different, I might post both of them for you guys to read when they're done with. :) And then you can be like, "YEAH THE FIRST ONE DID SUCK IN SOME WAYS. 8D," and I won't even be offended. XD
****HOW-DID-I-FORGET-THIS EDIT****
Okayso. XDDD
At the last second, one girl was like, "I was a little confused, too -- are they lovers? I mean, Bracket just touches him a lot -- like he's always ruffling his hair."
And I was like OMGLOLLL. XDDD
And then
another
girl went, "I was thinking that, too!"
And I explained that I had originally planned it to be ambiguous whether Red was in love with Bracket or not, but as it played out, it was more about the brotherhood than anything else. And one girl was saying how she really bought it because they had such an intellectual, almost Dickensian, vaguely homoerotic relationship in the archaic sense, which worked for her because of all the jarring literary references I had. XDDDD
And then Another Girl from above was like, "I think it would be awesome if they were lovers."
And I was just like, "THANK YOU, FANDOM, FOR MAKING IT IMPOSSIBLE FOR ME TO WRITE ABOUT TWO MEN PLATONICALLY."
My favorite part, though, is that there was a lot of confusion about Bracket's age, because I never stated it.
In my mind, he's probably in his early- or mid-twenties.
Red is seventeen. XD
I love the smell of shota in the morning. XD
/HOW-DID-I-FORGET-THIS EDIT
Umm, my only other news is... fic news.
(a)
The Best
, a Matsuda/Mikami (damn
gay
straight!) piece for
sabriel75
, which has caused me to be moved to the top of the Priority Sakujo List for making Mikami cute.
(b) ...why do I write nothing but depressing drabbles for Doctor Who? XD Stay tuned for that soonish. XD
Feeling: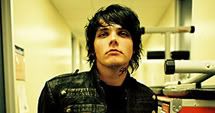 content