Have some Whofic:
Where Dogs Have No Noses
. Best designed for people who hate being in a good mood. XD'
I was trolling around the 'netz for pictures, because this is what I do on Friday afternoons (after I've finished my Swedish homework, anyway), and I found this merch site.
I lol'd a lot. Who the HELL came up with some of these? XDD
1.
But won't it exterminate your connection?
2.
You, too, can be as clean as a planet that has suffered genocide!
3.
Someday, I will have a refrigerator worthy of these.
4.
Because that banged-up police box always makes me think, 'That must smell GREAT!'
5.
If your brushing is not up to Dalek standards, you will be exterminated.
6.
Just in case you want to exterminate your sobriety.
7.
Warning: you may unexpectedly end up at black-tie parties in the distant past.
8.
If you've ever wanted to eat off of Christopher Eccleston's face...
9.
One per customer?! Damn it, I was going to send one to everybody on my Christmas list!
But yes, that amused me a great deal. XD'
Okay, so... this is equally random, but last night, I woke up at five in the morning after having had what is probably the single most basically amusing dream of my life. XD'
I then went back to sleep, but only after grinning to myself about it a little bit. XD
First of all, I've stated before and will again that identity is an extremely loose concept in my dreams -- I can be one person one minute and an entirely different one the next, or I can be someone with no relation to me at all, or I can be me
within
another character and be conscious of the duality. It doesn't make any sense, but dreams rarely do. XD
In any case, when this one started out, I was a me-like figure (I don't know if I was specifically me XD) shopping at a big department store, and I'd found these really odd shirts and was wondering if I should try one on. I couldn't quite determine if they'd look good or not, but they were very DARING because they were so bizarre. Before I could decide, a hobo who had wandered in came over and started talking to me. I was trying to ignore him, because he made me nervous, and I was really grateful when a dark-haired young woman who worked there came over and attempted to get him to leave.
Then there was one of those wonderful jumps that seem totally logical at the time, and the next thing I knew, I was Jacob Black, and there were a bunch of hobos led by the original hobo guy, and they were all zombies. XD Half of the store was on fire for some reason, and the girl who worked there was trying to help me. Jacob's internal monologue was surprisingly good and kind of sarcastic, and some lingering part of Me Consciousness specifically acknowledged recalling that he'd been a lot of people's favorite character for that reason. XD
In any case, Jacob-I and the store-girl weren't doing too well, but Edward showed up and helped us, so we all escaped. We fled in a kind of broken-down car that Jacob-I was driving, which had a ton of space in it -- enough for store-girl and Edward to lay down and sleep, since it was nighttime by now. At some point -- and I have no idea what point this was XD -- we'd acquired a curly-haired little boy who had befriended Edward, who was sprawled on his chest on top of the blanket. (I'm pretty sure we saved him from the hobo-zombies, but I'm not sure if he was a transformation of Original Me-Like Figure or not. XD) Jacob did some angsting at this point, because he really liked store-girl, but he also still had feeling for Bella at home, which was where they were headed. (Me Consciousness observed that there was bound to be some teen angst from a Twilight character, but this wasn't too bad so far.) I shortly discovered that Twilight: Redux!Edward had a compulsive quirk -- he slept naked. My brain did some creative censoring in case any children were going to be watching this. Nudist!Edward wandered off, and Jacob angsted a little more about store-girl, who was very cute while she was sleeping next to him.
At some point, they all got back to the Cullens' house, where they were hoping to find sanctuary from the hobo-zombie hoards, and I think we met Alice, but I don't really remember what happened after that. XD
The summary is... holy crap, you guys, if that was ACTUALLY what Twilight was about, I would TOTALLY read those books! XDDDD
But yeah. That was fun. XD'
Feeling: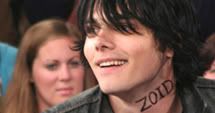 amused
On the Radio: "The Burn" - Matchbox Twenty