So many things are going to be ending starting tomorrow. O_o
Fo' instance, tomorrow will be the last time I ever get to scream, "YES! YES, I AM! I'M OUT OF MY FUCKING MIND!" and rant about how I can't live without my baby.
At least, the last time in Theater 11. Since, y'know, I say that all the time, usually.
XD
It'll... also be the last day I have the hairstyle I've had for literally a decade. Which I will no longer have after 3:30 PM tomorrow. Holy. Crap. ._____.
I'm not sure whether I should be sad about losing mah good old-fashioned hair or facepalmy about the fact that I haven't changed my hairstyle in ten years. XD
Anyways, I'll try to hijack
eltea
's computer at some point to show you pictures. Or you'll just have to wait until Sunday, when I get back. XD
EITHER WAY.
Ummmmmm... yeah. I'll be at
eltea
's. And the Who Madness will ALSO be ending, because we'll be marathoning Series 4, which is... the last season. ;_____;
...we'll just have to do Torchwood next, so that the marathoning glee/exhaustion/insanity doesn't
really
end. XD
...yeah, that's about the summary of things.
And because my entries have been so text-heavy lately... have a picture of a puppy.
And a picture of a sleeping puppy.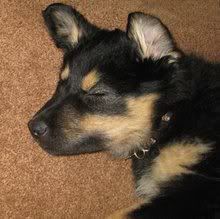 You don't have to thank me.
Though crossing your fingers that my hair looks good would be very much appreciated. XD'' ♥
Feeling: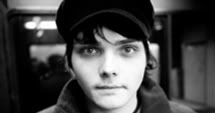 busy