lol,
there was virtually no one in class today. XD My Swedish class has eighteen students. Today, five showed up. My Theater 11 class has twenty or twenty-two. Nine showed up. My Dystopia seminar has twenty-three. Seven showed. XD
It was actually super-legit, though, because small classes becoming
very
small classes means a lot more face-time with the professor. XD
And I got my monologue critique in Theater 11, and Prof Chris liked it. \o/ Also lolololol I've gotten the "I think you can move your feet less" critique before.
MAN, WE CAN DANCE IF WE WANT TO. THIS IS DISCRIMINATION.
XD
Uhhh. Yeah, today was well on its way to sucking royally, because I had to go see David the Classics GSI right after Theater 11 -- fortunately, we got out early, because yesterday, despite me politely asking if he could stick around a little after noon, when my class and his office hours both ended, he was like "Mmmm... well, it's 11-12 and then 1-2," and I was like, "DUDE I JUST SAID I HAVE CLASS FROM 10-12 AND 1:30-3, AND YOU'RE THE ONE MAKING ME RUN MY PAPER TOPIC BY YOU IN THE FIRST PLACE PLZ."
So we got out just before 11:30, I was up by his office by 11:36, and there was one girl talking to him and another already sitting in the hall. I waited.
I waited until 12:10, when he finally got around to seeing me.
And then he suggested some sources for me, which I don't give a shit about, because I just wanted to clear the topic so that I can write the paper the night before it's due without getting auto-failed for not having talked to him first.
ANYWAY, by the time he'd stfu'd, I had to hasten down to my place to wolf down some lunch and pack all of my shit so that I could head straight from my next class to the train station. Then I had to
get
to said class, which meant a mile uphill with a really heavy backpack
and
a bag over my shoulder, and it was suddenly fifteen degrees warmer than it had been that morning.
OTL.
At least there's an elevator, so I dodged the three flights of stairs.
NEWAI, there were so few people that Prof Edwards let us out early (I LOVE HERRRRR), so I bummed around on the extremely-crowded train (which also goes to the Oakland Airport; thnx Thanksgiving ilu too), then waited for my mommy to pick me up, and made it home almost exactly at 5 PM.
FFFFFF wow. I am le tired.
I also had the extremely unfortunate realization that "I'll do the first two+ apps this weekend" now means "I'll do the first two+ apps within the next few days."
NOOOOOOES.
akjfdsjl.
I think I was going to say something else, but I forgetted. XD
...no. Nope, it's gone.
Oh, this isn't it, but "Paint" is at 16,681 words. Just. Keeping you posted. Since you're all, like, clinging to the edges of your seats trying not to fall off and stuff.
OH YEAH. I caught "Glee" tonight, and all I can say is... the widespread obsession is totally merited; that show is just a
blast
. 8DDDD (Kurt is my favorite. Everyone is shocked. XD Also. Will is such a puppy. :3)
So. Yes.
This concludes another one of those "Why did you just waste
x
minutes of your life reading it" Me Posts. XD
OH YOU KNOW WHAT ELSE. I PEELED A MILLION APPLES AND MY MOM MADE TWO APPLE PIES. THEY'RE AMAZING. HOMG. PIIIIIIE. *DIES HAPPY NOW*
Feeling: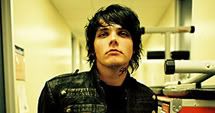 content