It has been a long time since I wanted a crossover this much
. I might have to man up and write that shit. I have expert insider knowledge, including memorization of the theme song, the Map song, the Vamanos song, *and* the ending song.
COME ON, VAMANOS
EVERYBODY, LET'S GO
COME ON, LET'S GET TO IT
I KNOW THAT WE CAN DO IT
I could go on.
Someone please put me in a straightjacket before I hurt myself. XD
Feeling: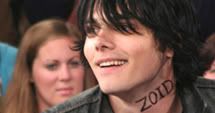 amused