I have been egregiously neglecting my LJ duties. I dunno why. I just haven't had anything of value to say for a couple days. XD Damn it, I'm paying five cents a day; I'd sure as hell better MAKE IT WORTH IT.
Um... I like kittens.
And chocolate milk.
And YOU. :3
I ran across this panel of Near the other day when obsessively researching Mikami's backstory. I don't think it says anywhere
where
he was, and my grasp of Japanese geography is nothing short of laughable. Wikipedia and my lameness at these things will most likely be implicated.
Anyway... He just looks drastically L-ish, and I really like that. I strongly disagree with the people that say Near and Mello are just ripoffs, because they're not, and I like the little bits and pieces of him that they've kind of assimilated into their successor-ness, you know?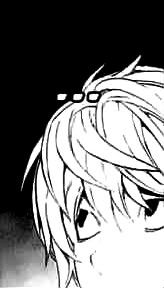 Also, I am reading into this pose, because I am an English major, and that is what we do.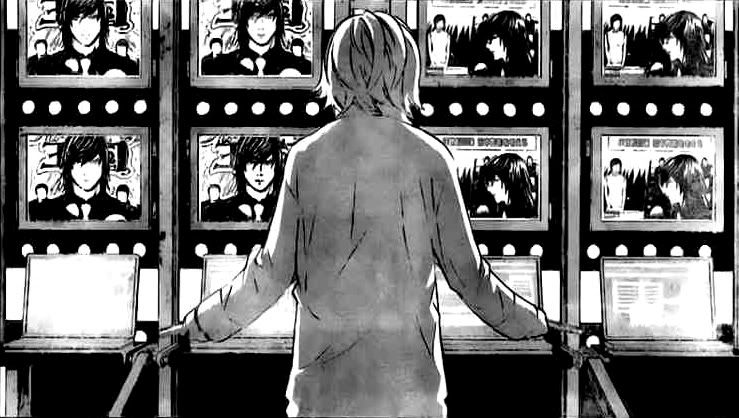 ...I may need help.