Okay. I couldn't resist. And not just because I'm still too goddamn lazy to formulate a real!post. What's that you say? [See icon.]

Give me two characters (or more, if you're feeling frisky) and one word, and I will write you something using no more than 30 words.

Fandoms You Can Beg For (Preferably on Your Knees and Handcuffed):
1. Death Note
2. Doctor Who
3. Torchwood
4. Other Stuff at My Discretion (Including Significant Capitalization Discretion)

I ship a hell of a lot of stuff. So if you somehow manage to stumble on something that makes me writhe, I will politely ask you to pick something else. :)

...be careful with fandoms that aren't listed, though, because I listed the ones I still actually get inspired for. Just so you know.


Feeling: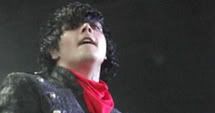 geeky
On the Radio: "Hysteria" - Muse