Once upon a time (September 2011), I received a Fanfiction.net private message that I didn't really know how to respond to. Some of you may remember that this was not exactly the most fantastic period of my life, so I eventually replied trying to sidestep the problem, although I like to think the alternative solution I offered was not entirely ungenerous.

But I kind of always wanted to say more. And I'm kind of a bitch. So today I went back and picked out all the things that really bothered me about that note. If you have any illusions that I'm a nice person, and you'd like to keep them, you should probably stop reading now. ♥




Here's the original message in green, with my rather brief reply in orange underneath: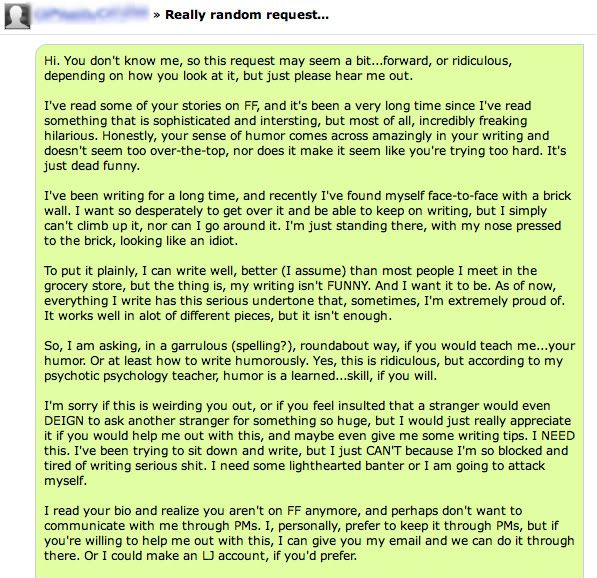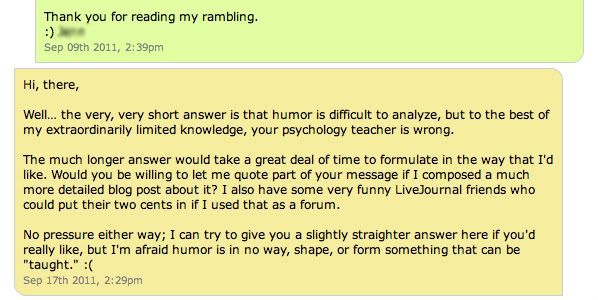 I would still totally be down for a discussion on the matter of how to write funny stuff, if anyone around here is interested. I also stand by my assertion that humor cannot be taught or learned. Honed? Certainly. But all of the observations I've made indicate that you're either the kind of person who can pick out humor in the world around you, or you're not. Articulating it, especially in fiction, is very different from real-time, out-loud humor, but I maintain that funny is something that you are, not something that you learn.

This gets very complicated given how subjective humor is, but for me it always circles back to the question What IS humor? Why do we laugh? What the heck makes one joke hilarious and the other one lame? Why are puns funny to some people and not to others? It's easy to figure out whether a pun is sneakier or better-timed than another, and that often those things make one pun funnier than the next – but what the hell makes them funny in the first place?

BUT I DIGRESS. I'm here to tear this shit to pieces, not start the discussion that was never requested. The fact that she never responded kind of said everything, in the end.

And now, let the dream-crushing commence.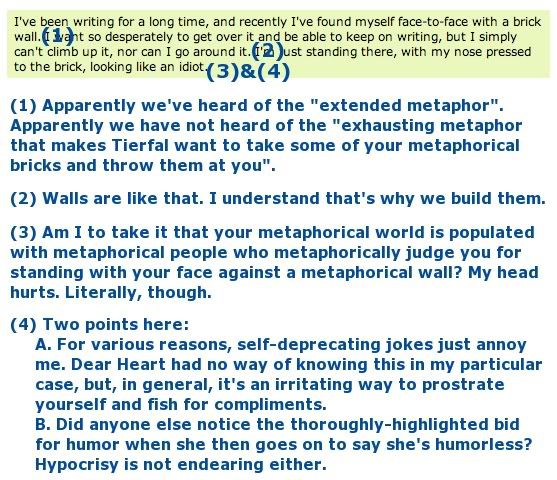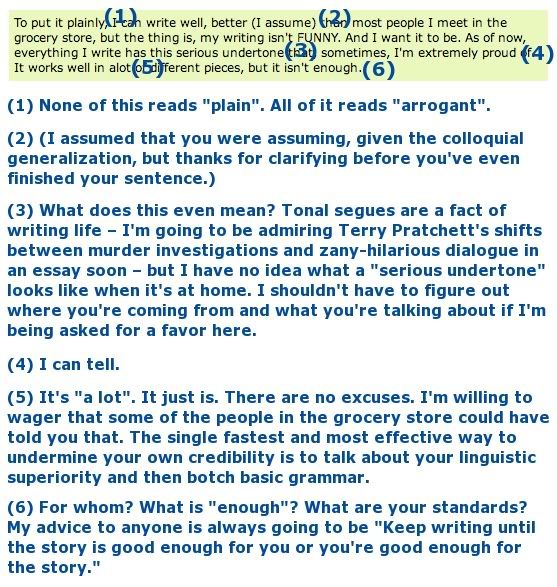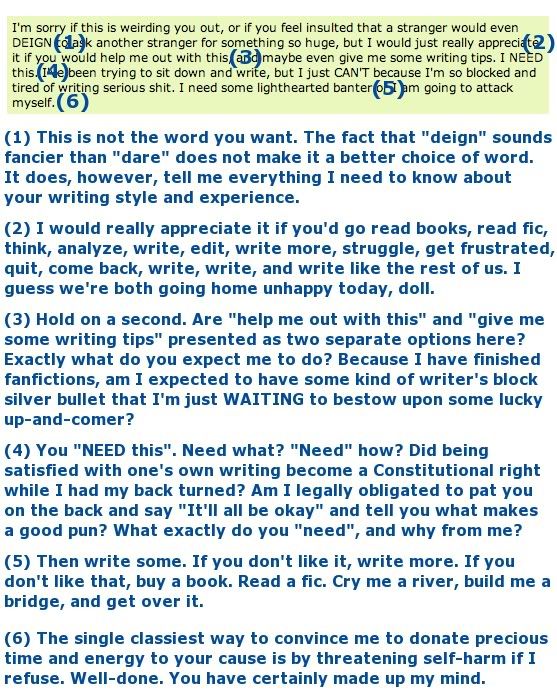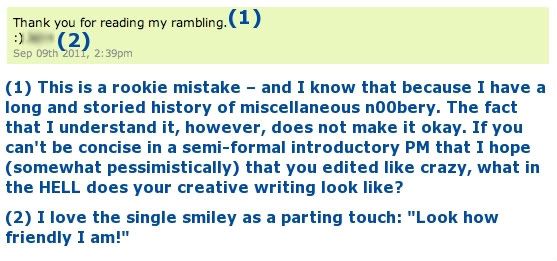 If you can't take the heat, get out of the kitchen. The harsh reality is that if you can't put good food on the table, no one cares what kind of cook you think you are. I hold myself to that standard, and I hold everyone else to that standard, too.




NOW YOU'RE TOTALLY WISHING THIS WAS AN FMA-RELATED CRACKPOST, AREN'T YOU? AREN'T YOU? :'D