Danny Butterman of
Hot Fuzz
: Have you ever fired two guns whilst jumping through the air?
Riza Hawkeye of
FMA
: …bitch, please.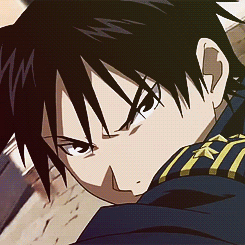 But she only does it on days that end in
Y
.
And now back to my regularly-scheduled program of trying to write a sci-fi-y future!London and doing an unbelievably crap job.
On the Radio: "Take a Bow" - Muse