It's like a banana, but a banannner.
I'm going to shut the HELL up now.
...with Mello being HAWT.
Consider yourself spammed.
I made a banner this evening. Instead of doing anything productive. Hours went into trolling through the manga scans, and then the actual Photoshop work didn't take too long. I think I like the execution of the original idea better, which is why I'm putting it second. XD

This is the way I originally imagined it, which is why I started the whole thing in the first place:

Anyways... no life. None. Nada. Zip. YAY.
Feeling: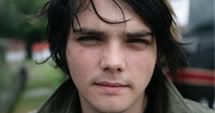 mellow