Since you're all DYING TO KNOW about a fic that hasn't so much as proved itself. XD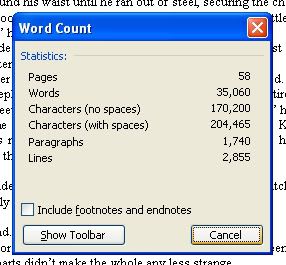 OH MAN SUPER-ENTICING PREVIEW IN THE FORM OF WORDS THAT ARE SORTA-VISIBLE AROUND THE EDGES OMG.

I am about to start Chapter Twenty. To quote Richard III when he's just had his ass handed to him by dream ghosts, "HAVE MERCY, JESU."

The Mello story I'm also working on is depressing me. But that's its job, so I guess that's a good thing.