Words, words, words.
Yeah. I am hot shit, kids. 8D
How did this craziness happen, you ask? I ask myself the same thing. Funny story, really.
No, really.
It's called "The End Is Near," and it's so close to finished that I can taste the triumph. (It tastes like strawberries and cheesecake. :d)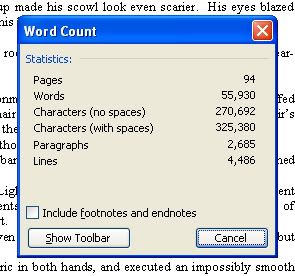 "TEIN" is now the longest fic I've ever written, having dethroned "The Hour of the Wolf" seven hundred words ago. And... wow. Thirty chapters. Damn. I've never had to title something "Chapter Thirty" before.
...actually, looking, that's not true; when the Emo Assassin (no, seriously -- he was emo before emo was in; it was a COUP) Book I started in the tenth grade stalled last year, it had come to 95,000 words and was in the middle of the thirty-fourth chapter.
I should really just pound out five thousand words and push that sucker over. I owe that much to the Emo-Kid. :P
ANYWAY, consider yourself progress-spammed. :D
...my sister and I spent like an hour sitting on the couch singing to crappy music today. It was ridiculous and awesome. XD
Feeling: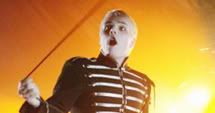 good
On the Radio: "Cartoon Heroes" - Aqua