Fog is truly shocking.
Truly.
Actually, I'm not being entirely sarcastic; it's been really weird today.
Last night or the night before, this was the panorama (relatively speaking) out my dorm window.
When I got up at eight this morning and opened the window, this was the view of the bay.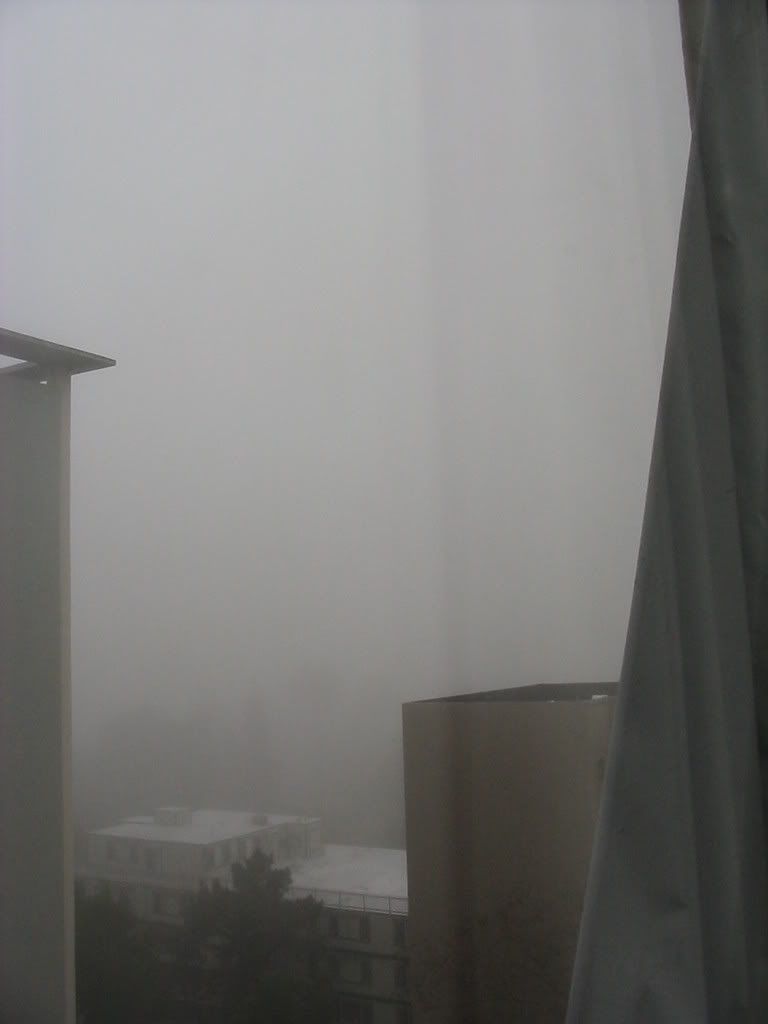 The fog was gone by noon and then came back by about four; this one was probably... two or so?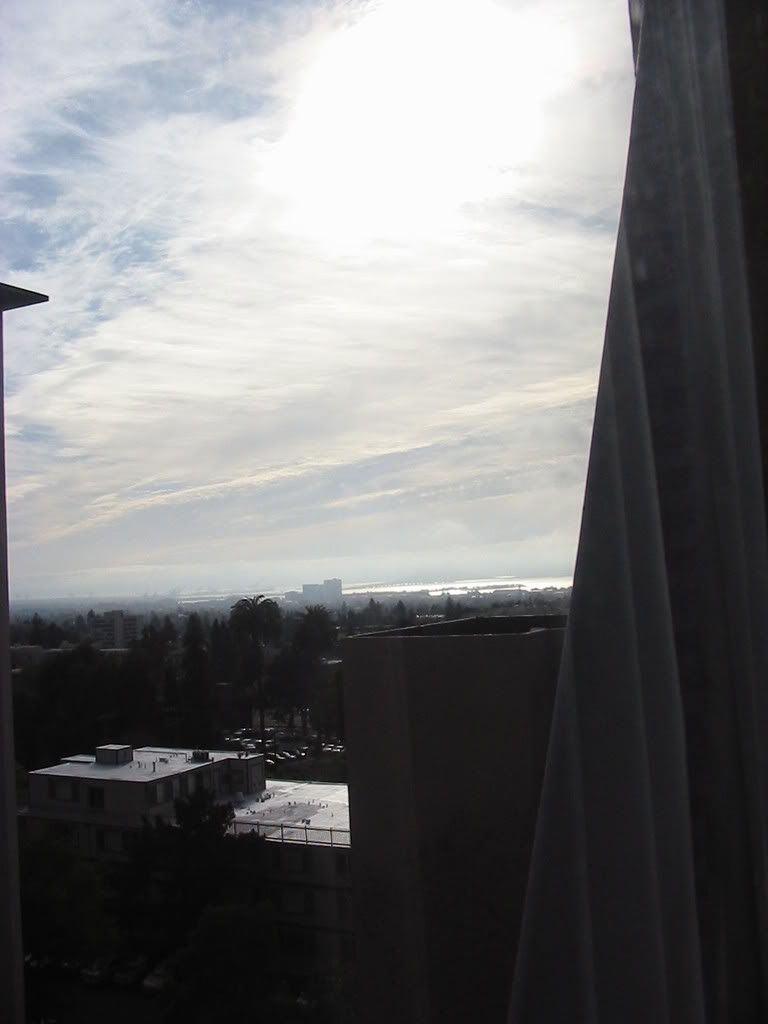 And then at about six...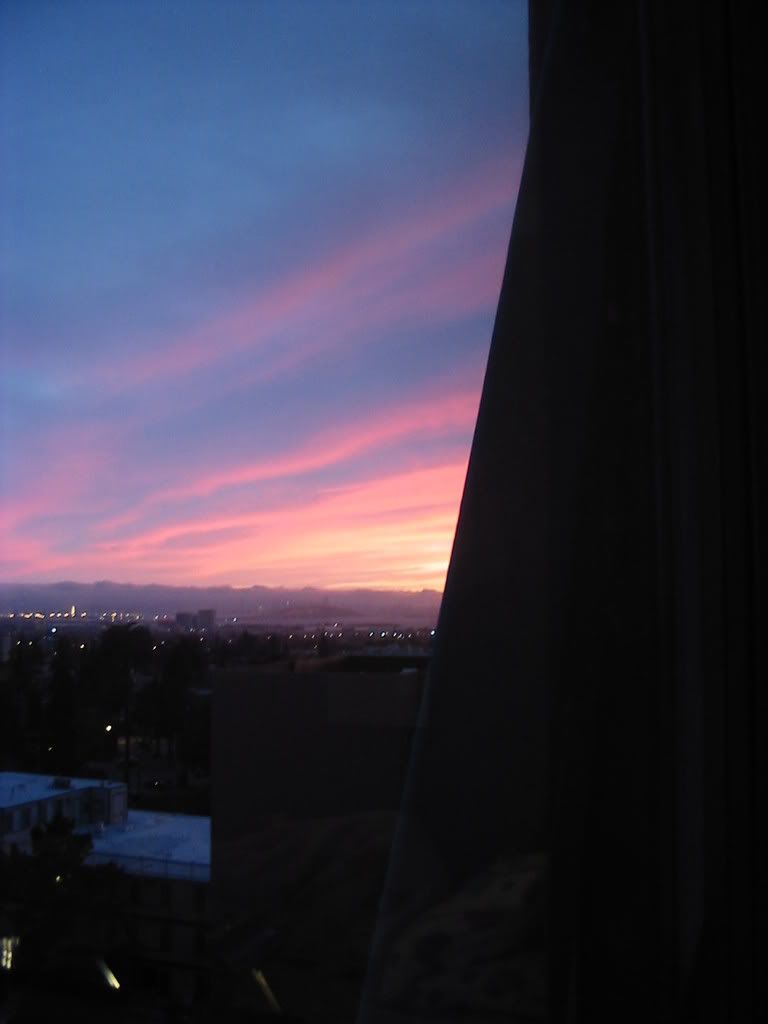 Welcome to California, folks, where the weather is off the heezy fo sheezy.
...
Does anyone say that anymore? Anyone?
Anyone...?